Service partners
Work with industry specialists to implement, configure and optimize CargoWise

Service Partners are logistics and IT experts who will guide you through your CargoWise implementation, so you can achieve your digital transformation goals in record time. ​
With deep technical and system experience, Service Partners examine your unique business needs and recommend configurable solutions that deliver real value, fast.​
Service Partners are held to the highest standards and accreditation requirements, so you can rest assured you're working with an experienced team committed to excellence.
​

our other partner programs
Our trusted network of CargoWise Partners offer a wide range of services to help you extend the power of your CargoWise investment.
Sorry, no exact matches found, as selecting multiple criteria may result in no search results. Please adjust your search criteria to connect with a skilled CargoWise Partner today.
Search help:
Check your search for typos
Search alternative criteria
Reduce selected criteria / filter types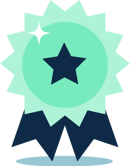 Interested in becoming a Partner?
​Gain access to exclusive programs, resources, tools and connections, to help you grow your business. ​