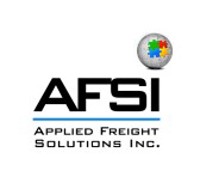 About Applied Freight Solutions Inc
Applied Freight Solutions Inc is a freight applications consulting company catering to small and medium size forwarders and brokers. We have been in the freight industry for over 20 years with experience in international air and ocean freight, USA and Canadian Customs, domestic trucking and warehousing so we understand the day to day needs of a forwarder/broker.
We support the CargoWise suite of logistics solutions and have direct implementation and experience in International Forwarding, Customs, Accounting, Admin (Organization, Registry/System, Security, Groups etc.), Sales & Marketing, Workflow, Document customization and Web Tracker modules and product areas.
Our system support scope is flexible and can be as small or as large as your needs require. AFSI service offerings for your CargoWise application include; learning your current business practices, understanding you operational productivity goals, helping to identify the required go-live steps, managing the go-live project and it's deadlines, facilitating end use and best practice discussions, providing basic training to users, providing on-site support on go-live day, and offering post go-live follow up.
Certified CargoWise Practitioners
1 Certified Professional with the highest level of accreditation in CargoWise

Website
www.appliedfreightsolutions.com
Email
CargoWise Service Partner
Platinum Customs
Platinum Forwarding
Gold Workflow
Certified Global Rollouts
Certified Integration

Languages supported
English
Regions of operation
Americas
Partner since
2013
Office locations
Fort Worth, Texas (USA): +1 770 940 4720