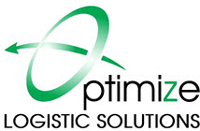 Areas of expertise
Platinum Forwarding
Gold Accounting
Certified Integration
Certified Warehouse
Certified Workflow

CargoWise Certified Practitioners
2 Certified Professionals with the highest level of accreditation
1 Certified Specialist

About Optimize Logistics Solutions
Optimize Logistics Solutions (OLS) was founded to address the gap in the market between traditional management consultants and technology vendors. We have more than 15 years of experience in the logistics and freight forwarding industry. Our fully-certified CargoWise professionals are able to successfully support growing customer demands for new technologies that offer visibility and transparency for the movement of goods through one or more countries.
In this context, integration with third parties is essential. Our team is prepared to develop all relevant CargoWise integrations your operation needs. We partner with high-level integration designers who will be able to deliver your company's best and flawless performance.
OLS specializes and solves the following issues:
Route Planning and Scheduling

Visibility and Execution

Sales and Territory Planning

Transport Management

Online Reservations for Business and Home Deliveries

End to End Distribution Solutions

Supply Chain Modelling

CargoWise integrations
Our experience in supply chain solutions allows us to meet your requirements reliably, in cost, and on time.
Testimonials
This company was brilliant, 10 out of 10.  Thanks
Website
Email
Languages supported
English, Spanish, Portuguese
Regions of operation
Americas, Europe
Partner since
2018
Office locations
Spain: +34 934 10 02 43