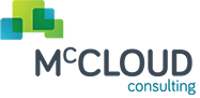 CargoWise Certified Practitioners
1 Certified Professional with the highest level of accreditation

About McCloud Consulting
McCloud Consulting has decades of experience in Transport and Logistics and with designing, implementing, and maintaining systems for the industry. At McCloud Consulting we understand the challenges facing companies in Transport and Logistics and know how difficult it is to make a profit in this low margin business. We can help you to maximise your company's efficiency using CargoWise.
We deliver the full range of consultancy services for CargoWise, including business process re-engineering, training and configuration. We help our customers to take full advantage of the powerful features of the software and aim to improve efficiency dramatically.
Testimonials
Sergei from McCloud Consulting has been and continues to be very helpful.We are in touch on a regular basis and have never had an issue contacting him when necessary. Highly recommend McCloud Consulting.
Website
Email
Languages supported
English, Russian, Ukrainian, Dutch
Regions of operation
Asia/Oceania
Partner since
2013
Office locations
Sydney, Australia: +61 1300 469 333