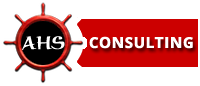 Areas of expertise
Platinum Accounting
Platinum Customs
Platinum Forwarding
Platinum Global Rollouts
Platinum Integration
Platinum Warehouse
Platinum Workflow

CargoWise Certified Practitioners
19 Certified Professionals with the highest level of accreditation

About AHS Consulting
AHS Consulting Inc. was originally established in Illinois in 2004 for retail/services and freight forwarding business consulting.  We have hands-on experience with WiseTech Global platforms since 2006 and officially started consulting for CargoWise in 2009. 
AHS Consulting now provides services in USA, Middle East, and Asia/Oceania in all CargoWise modules. Our Freight Forwarding, Customs & Software experience, coupled with our diverse background, gives us a competitive edge to provide services that satisfy the different requirements of each country, across all cultural & customary barriers.
AHS's technical expertise goes beyond the regular requirement for day-to-day ERP customizations and use of .Net, SQL, ASP.Net, C#, VB, SMTP, Exchange and Active Directory. We can help with a variety of technical requirements including bespoke HTML, CSS, and JavaScript design and deployment services. We have developed numerous website pages along with mobile applications for our customers to make their businesses more fluid and easier to handle.
We also provide accounting and financial management/packages as an add-on to the Accounting module. We are a start-up freight forwarders' dream and a one stop shop for CargoWise training and support, reporting package and affordable website development.
Testimonials
Our recent ediEnterprise to CargoWise migration project showed AHS to be highly professional and committed to getting things done. They proved to have deep knowledge of the system, as well as knowledge of Forwarding and Warehousing practices (among others). All in all, working with AHS has been very pleasant. These are very capable, knowledgeable and professional people. Swift and clear communication as well.
They are very prompt and provide solutions for any request. Charges are also reasonable.
They have a diverse team of experts on hand to help with all issues and address any concerns.
AHS delivered on-time, within budget, and are a pleasure to work with.
AHS has a strong network of well trained staff for a wide variety of questions related to CargoWise and their work is very solution oriented. The communication and coordination with our AHS contact (Amna Shah) was at the highest level. We would recommend using AHS as a consulting partner for CargoWise training and solutions.
We use AHS to help us develop and implement EDI integrations and customisations because they have a great working knowledge of not only the CargoWise system, but also the freight industry. Working with a partner that understands our business environment helps avoid mistakes and complications during the implementation process. AHS always makes sure we are satisfied with the end result before marking a project as complete. They are always willing to go above and beyond to make sure projects are completed correctly and in a timely fashion. 
Project was completed on time and as expected.
Working with AHS as we transitioned to CargoWise made the challenge a little less daunting. Their knowledge of CargoWise itself as well as the various aspects of our business (Freight Forwarding, Warehousing, Accounting) was invaluable. As we approached the go-live date, and even now several months later, it has been very reassuring to know that they are there, ready to help us avoid mistakes and answer our questions. Amna and her team are seemingly always available to provide prompt and detailed responses. I really can't imagine having tried to transition to CargoWise without the support of AHS.
AHS has provided invaluable support and advice on integrating our warehouse operations with Cargowise and in supporting the migration of our customers to electronic processes.
AHS consistently goes above and beyond our expectations. Their knowledge of cargowise systems helps us implement technical solutions with our trading partners and vendors. We always get a response to our questions to assist us with last-minute technical emergencies when they arise.
Website
Email
Languages supported
English, Hindi, Urdu, Afrikaans, Spanish
Regions of operation
Africa, Americas, Asia/Oceania
Partner since
2013
Office locations
Chattanooga, TN (USA)
Chicago, IL (USA)
Santiago, Chile
New York, NY (USA): 001-773-512-6876
Dallas, TX (USA)
San Diego, Sacramento, CA (USA)
Atlanta, GA (USA): 001-773-512-6876
Manila (Philippines)
Karachi (Pakistan)
Jakarta (Indonesia)
Johannesburg (South Africa): +1-773-512-6876
Durban (South Africa)