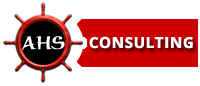 About AHS Consulting
AHS Consulting Inc. was originally established in Illinois in 2004 for retail/services and freight forwarding business consulting.  We have hands-on experience with WiseTech Global platforms since 2006 and officially started consulting for CargoWise in 2009. 
AHS Consulting now provides services in USA, Middle East, and Asia/Oceania in all CargoWise modules. Our Freight Forwarding, Customs & Software experience, coupled with our diverse background, gives us a competitive edge to provide services that satisfy the different requirements of each country, across all cultural & customary barriers.
AHS's technical expertise goes beyond the regular requirement for day-to-day ERP customizations and use of .Net, SQL, ASP.Net, C#, VB, SMTP, Exchange and Active Directory. We can help with a variety of technical requirements including bespoke HTML, CSS, and JavaScript design and deployment services. We have developed numerous website pages along with mobile applications for our customers to make their businesses more fluid and easier to handle.
We also provide accounting and financial management/packages as an add-on to the Accounting module. We are a start-up freight forwarders' dream and a one stop shop for CargoWise training and support, reporting package and affordable website development.
Certified CargoWise Practitioners
5 Certified Professionals with the highest level of accreditation in CargoWise
2 Certified Specialists with specialist accreditation in CargoWise

Website
Email
CargoWise Service Partner
Platinum Accounting
Platinum Customs
Platinum Forwarding
Platinum Integration
Platinum Warehouse
Platinum Workflow
Certified Global Rollouts

CargoWise Business Partner
CargoWise Technical Partner
CargoWise Referral Partner
Languages supported
English, Hindi, Urdu
Regions of operation
Americas, Asia/Oceania, Europe, Middle East
Partner since
2013
Office locations
London (UK)
Chattanooga, TN (USA)
Chicago, IL (USA)
New York, NY (USA): 001-773-512-6876
Ottawa (CA)
Toronto (CA)
Dallas, TX (USA)
Los Angeles, CA (USA)
Atlanta, GA (USA): 001-773-512-6876
Seattle, WA (USA)
Manila (Philippines)
Abu Dhabi (UAE)
Dubai (UAE)
Karachi (Pakistan)