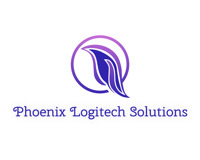 About Phoenix Logitech Solutions
Our people are qualified, experienced, and creative professionals. We believe that the results we achieve are driven by the insight of our staff coupled with our robust methods. We are adept at analyzing the client's needs, developing targeted, high-impact organizational interventions, and deploying solutions to close the strategy-execution gap, producing measurable bottom-line results. We are committed to enhancing organizational business & individual performance with sensitivity, credibility, and authority. Our mission is to promote the value of management consultancy for the economy and society as a whole.
Our highly skilled Cargowise certified professionals can help implement and optimize Cargowise to suit your unique logistics business needs.  Our professionals understand the need of developing skills and knowledge that relate to specific useful competencies and work towards specific goals of improving one's capability, capacity, productivity, and performance.
Certified CargoWise Practitioners
1 Certified Professional with the highest level of accreditation in CargoWise

Website
Email
CargoWise Service Partner
Languages supported
English, Hindi
Regions of operation
Asia/Oceania
Partner since
2020
Office locations
India: +919373835553