Ensure trade compliance
Prevent unwanted hold-ups and ensure customs compliance with exception management tools that notify your operations staff before an event occurs.

Improve data quality
Get real-time visibility of events as they occur throughout the supply chain with an integrated information flow from origin to destination.

Increase productivity
Drive transparency and efficiency with access to customer, origin depot, forwarding, customs, destination depot and last mile carrier operations in a single platform.

Consumer confidence buying online from outside their country is growing
Online sellers are turning to their freight forwarder partners for help navigating customs clearance, providing cross-border tracking and shipment visibility, and meeting consumer delivery expectations. 
CargoWise International Ecommerce is a single platform for the entire international ecommerce fulfilment supply chain.
     First-mile pickup
     Data validation
     Labeling at origin
     Consolidation
     Customs clearance
     Deconsolidation
     Final-mile delivery
     Across road, rail, sea, and air
What's the opportunity in international ecommerce for freight forwarders?
Download our eBook to learn about the cross-border ecommerce trends that smart freight forwarders are tracking for successfully managing the international ecommerce supply chain, and how processes and technology can help with speed, safety and reliability.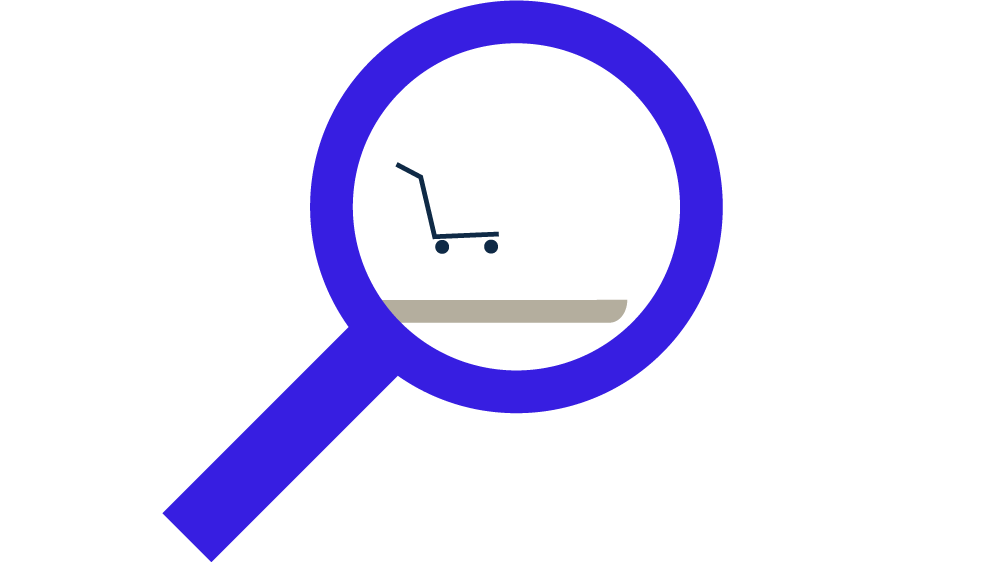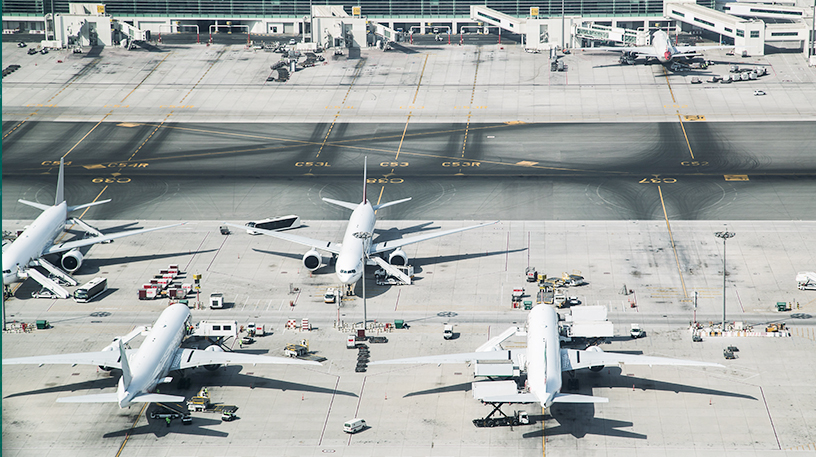 Comprehensive customs clearance and trade compliance
Each country involved in the international ecommerce supply chain has its own unique regulations and requirements. Incorrect customs declarations and trade filings can delay or halt deliveries or lead to fines and heavier penalties. The high number of international ecommerce orders in a consolidated cross-border shipment makes the risk exponential greater.
Ensure all regulatory data is created for each individual order in the form required by the country, transport mode, and direction of transport. Pre-screen data to handle exceptions before they put an order, or an entire shipment at risk.
Accurate, complete, and timely customs clearance and trade electronic filings make sure orders arrive on-time without costly infringements.
Efficiently manage each part of the cross-border ecommerce supply chain



Order Automation
Strong integration capabilities allow your customers to automate the creation of orders and make order details readily available.
Advanced Data Automation Wizard
Easily manage file mapping via a simple drag and drop function.
Visibility Quick Track
Share data between all parties and provide a single location to track and report all order movements.

Information Transfer
Provide customers with last-mile delivery information and real-time visibility of their goods' movements.
Visibility Reports
Accurate, real-time reporting provides a detailed view of your operations and makes exception management easy.
Cross-Docking
Give online retailers and destination depots real-time visibility with improved warehouse throughput and productivity.
Consol and Shipment Automation
Manage shipper order receipts, create load lists and lodge information with the receiving depot
Auto-Allocation
Preconfigured port and depot selections allow for items to be auto-allocated to a matching load list at the point of scanning.
Electronic Information Exchange
Comprehensive communications with customs and government authorities for border clearance and exception management.
Special Handling Intercepts
Enable parties to flag an item for special handling, making it easy for a destination depot to handle, while giving real-time visibility to all involved parties.
Scan-To-Receive
Allow an unlimited number of users to scan items from the same shipment at any one time.
Configurable Search
Locate a consolidation or shipment status with configurable search filters and grid options, to quickly and efficiently co-ordinate jobs through the depot.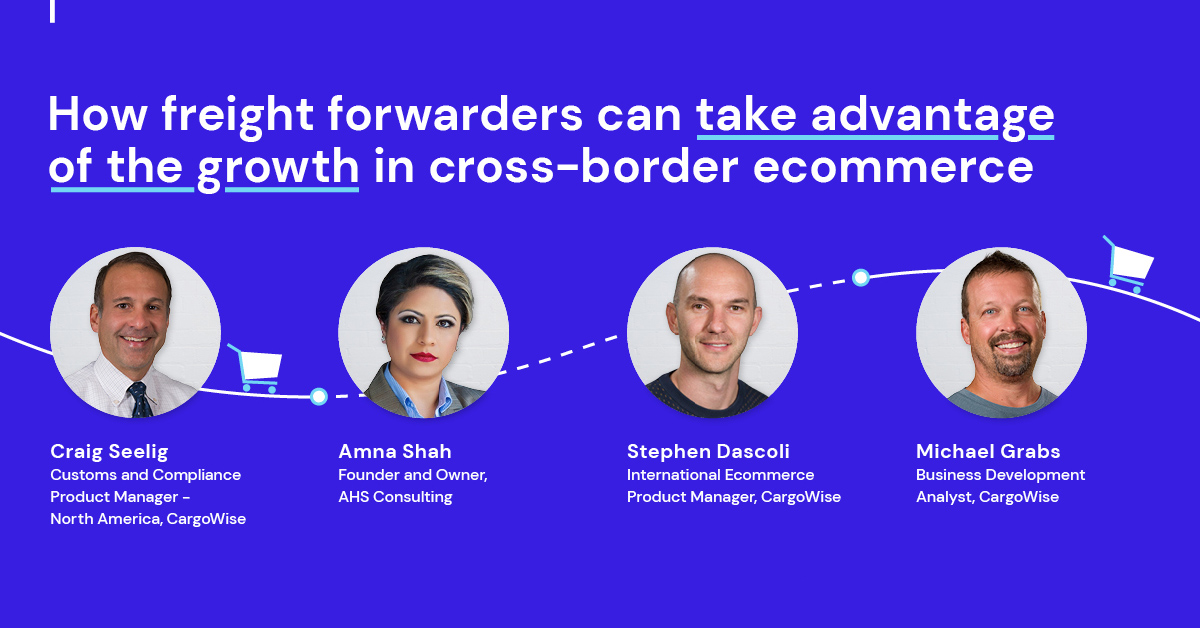 The opportunities and challenges of cross-border ecommerce
Today's consumers are increasingly buying online from other countries and it's driving unprecedented international ecommerce growth. As more goods flow in the cross-border ecommerce supply chain, fewer goods end up in the traditional B2B supply chain.
Listen to our experts discuss the key trends and markets powering the growth of cross-border ecommerce, navigating complex US customs and security regulations, and best practices for efficiently managing the entire cross-border ecommerce supply chain.

Go the final mile
Integrate with enterprise multi-carrier parcel and courier management to control and streamline final-mile delivery.
Access thousands of final-mile carriers and tens of thousands of carrier services in destination countries. Automate carrier and carrier service selection by postal zone, SLAs, order weight, and other factors in the origin depot or during consolidation of the cross-border shipment. Label individual orders with carrier compliant labels in the origin country for later injection into the destination country's parcel network after deconsolidation. Maintain shipment visibility and tracking from the destination depot through to the consumer doorstep. Capture proof of delivery and ensure any post-shipment accessorial costs are tracked back to the shipping customer.
All while eliminating the guess work, errors and inefficiencies that erode margins and put shipments at risk and avoiding post-shipment penalties that can quickly cut into profits.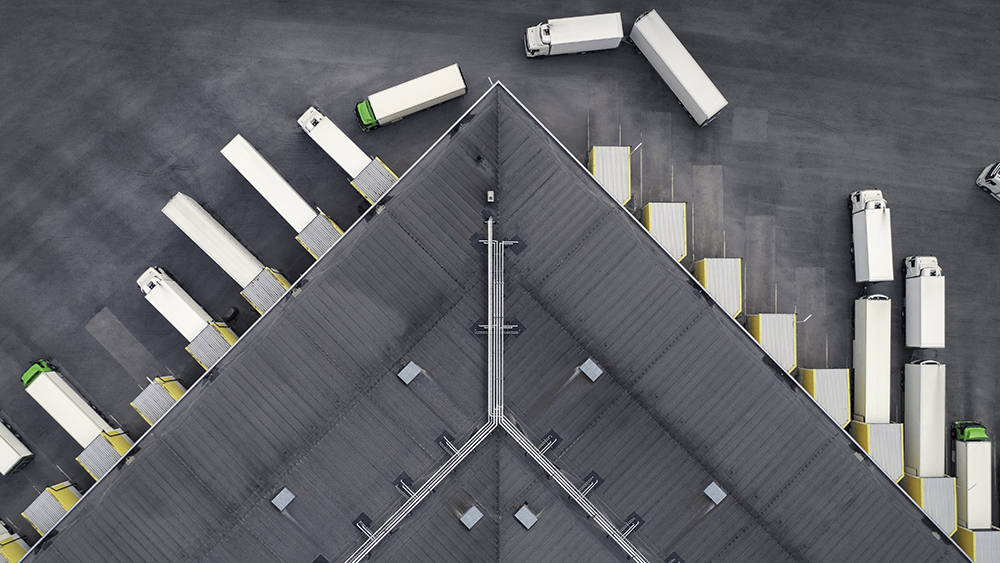 Handle high order and package volumes

Ecommerce fulfillment margins are lean. Only high-volume processing will generate significant revenue.
Spending minutes booking individual packages is not an option. Automate the consolidated packages' final-mile delivery labels to operate a 'scan, book, and print' conveyer belt.
Customs and trade electronic filings take time. With CargoWise International Ecommerce you can process thousands of fillings as if you were processing one. And it's available via API, if you are already a high-volume processor.
---
Deliver ecommerce orders into the US market
The biggest trade lanes for cross-border ecommerce end up on the doorsteps of American consumers – originating in a country next door or across the world.
Ecommerce orders make their way from Asia into the United States by air and sea, and from Canada or Mexico by road and rail. 
CargoWise International Ecommerce handles all electronic submissions for Section 321 Type 86 declarations.  It also manages security filings for road, rail, sea, and air modes into the United States.
---
Fulfil international ecommerce like a major courier
Until the opening of electronic filing systems, it was hard for freight forwarders and customs brokers to compete with major couriers on cross-border ecommerce shipping.
Larger freight forwarders shipping consolidated pallets by air can fill-out shipments with ecommerce orders and increase revenues on each pallet.
Mid-size freight forwarders can handle the entire process from first-mile pickup to final-mile delivery
Smaller freight forwarders can focus on one part of the international ecommerce supply chain.
Request an international ecommerce consultation
Are you ready to take on the cross-border ecommerce fulfilment supply chain?
Need to handle high order package volumes, deliver ecommerce into the US, or compete with major carriers? We can help you efficiently manage the entire international ecommerce supply chain.