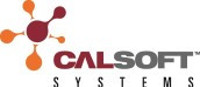 About Calsoft Systems
For over two decades, Calsoft Systems has been a leading provider of business technology solutions, specializing in systems implementation and development. We have provided CargoWise consulting, implementation, integration and training services for Freight Forwarders, Customs Brokers, Warehouses and 3PLs & 4PLs.

Calsoft Systems offering includes:

• Integration services for CargoWise and ERP systems like Microsoft Dynamics, Oracle, SAP etc.
• Functional specialties: freight & transportation management, brokerage management, integration with eAdapter, financial & accounting management, warehouse/inventory management, EDI, barcoding.
• Multi-country and multi-lingual staff in English, Japanese, Indonesian and Chinese.
Certified CargoWise Practitioners
4 Certified Professionals with the highest level of accreditation in CargoWise
2 Certified Specialists with specialist accreditation in CargoWise
2 Certified Operators with operational accreditation in CargoWise

Testimonials
We worked with Jimmy Djapri, who was great to work with and knowledgeable about eHub/eAdapter and Accounting integrations in particular.
Email exceptions were successfully set up and client is content. Calsoft is extremely responsive and attentive to ongoing projects and change requests.
Website
Email
CargoWise Service Partner
Certified Accounting
Certified Customs
Certified Forwarding
Certified Integration
Certified Workflow

Languages supported
English, Chinese, Indonesian, Japanese
Regions of operation
Americas, Asia/Oceania
Partner since
2013
Office locations
Americas (CA, NY, IL): +1 888 838 8422
Japan: yoshia@calsoft.com
China: info@calsoft.com
Indonesia: djapri@calsoft.com