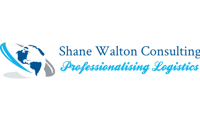 CargoWise Certified Practitioners
1 Certified Professional with the highest level of accreditation

About Shane Walton Consulting
Shane Walton Consulting supports organisations, and their employees develop their supply chain skill requirements.  Central to this support is CargoWise.  Shane Walton is a CargoWise Certified Professional that can offer advice, implementation, and training support in the following functions:
- Forwarding
- Rate Management
- Customs
- Liner & Agency
- Transport
- Warehouse
We have extensive experience in freight forwarding, supply chain, and operations management, enabling us to support your business by implementing CargoWise. The gap analysis methodology determines how CargoWise fits your business goals and objectives and identifies any possible gaps that must be addressed.
Initial CargoWise training, ongoing support, development, training for new starters, training the trainer, and change management are also part of the support package we provide, as well as the delivery of Operational Excellence, Continuous Improvement, and Business Improvement.