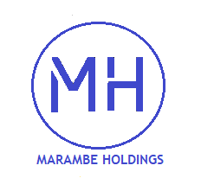 CargoWise Certified Practitioners
1 Certified Professional with the highest level of accreditation

About Marambe Holdings Pvt. Ltd.
As a partner that can truly cater to all your supply chain solutions, Marambe Holdings Consultants (MHCs) dedicate to ensuring inspired logistics solutions for all our customers. We have a team of Supply Chain, Technology, Legal and financial professionals from Sri Lanka and Canada, deploying technology solutions for the supply chain industry.
We provide a premium level of service for technology implementation, integration, system configuration, system customization, training for implementation, and parallel support. We always promise our customers to leverage the system solution across all aspects of business operations to achieve a competitive advantage.  As a Cargowise Service Partner, MHCs will assist you in digitally elevating the process with Cargowise Warehouse, Forwarding Modules.
Website
Email
Languages supported
Sinhalese, English
Regions of operation
Americas
Partner since
2022
Office locations
Vancouver, Canada: +1 778 964 2004