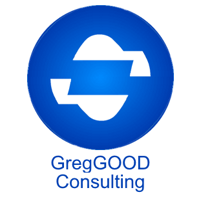 Areas of expertise
Platinum Forwarding
Platinum Workflow

CargoWise Certified Practitioners
1 Certified Professional with the highest level of accreditation

About GregGOOD Consulting
With more than 35 years of international freight forwarding experience, GregGOOD Consulting provides IT systems support, implementation and consulting services to the freight forwarding industry, as well as knowledge and understanding of HTML.
We have witnessed the competitive benefits achieved when a business correctly deploys, implements and takes full advantage of the right business software and we support new and current customers deploy, use and take full advantage of all the integrated functionality built into CargoWise. We can help you and your customers improve visibility of your business and the supply chain process through increasing productivity and integrating operational system processes.
You have invested in the right software solution, now ensure you take full advantage of your investment.
Testimonials
Gregory was very helpful and he achieved what we set out to achieve.
Gregory has provided the highest degree of competence and quality output. Without his professional support we would not have been able to survive transition from a legacy system in CargoWise, retaining the basic reporting requirements and functionalities. Gregory is superbly first class!  
OGL team is very happy with Greg Good's direction and help.
Always a great job, very professional, quick feedback, and updates our system directly.
Greg was proactive in providing better solutions than what we had intended in the original brief.
Delivery was faster than our team expected and provided a better outcome than what we intended.
I have known of Greg's Professional Standing for over 30 years, Greg is my go to person for anything that I wish to expand or develop with my team and Cargo wise. he is great with my team anfd knows the product inside out , always available and no problem is too small. Great to do business with.
Greg was always available during the implementation and provided an easy-to-learn process; my team are very happy with this new procedure. That is reducing the time it takes to complete a shipment.
Greg was a pleasure to collaborate with, and together, we successfully reached all our objectives for Amerald. The process seamlessly integrates with my offshore team, resulting in significant cost, time, and effort savings in our operations.
Website
Email
Languages supported
English
Regions of operation
Asia/Oceania
Partner since
2014
Office locations
Sydney, Australia: +61 499 976 801