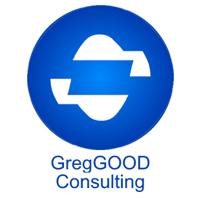 About GregGOOD Consulting
With more than 35 years of international freight forwarding experience, GregGOOD Consulting provides IT systems support, implementation and consulting services to the freight forwarding industry, as well as knowledge and understanding of HTML.
We have witnessed the competitive benefits achieved when a business correctly deploys, implements and takes full advantage of the right business software and we support new and current customers deploy, use and take full advantage of all the integrated functionality built into CargoWise. We can help you and your customers improve visibility of your business and the supply chain process through increasing productivity and integrating operational system processes.
You have invested in the right software solution, now ensure you take full advantage of your investment.
Certified CargoWise Practitioners
1 Certified Professional with the highest level of accreditation in CargoWise

Website
Email
CargoWise Service Partner
Platinum Forwarding
Platinum Workflow

Languages supported
English
Regions of operation
Asia/Oceania
Partner since
2014
Office locations
Sydney, Australia: +61 499 976 801