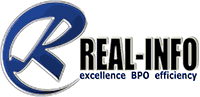 About Real-Info Pty Ltd
Real-Info Pty Ltd is Business Process Outsourcing (BPO) organization based in China providing specialized business support services to the logistics industry.
Since 2008, the management and staff of Real-Info have delivered support services to companies all over the world in areas of import, export, freight forwarding, transport, accounting and supply chain management.
The core values of Real-Info are what set us apart from other BPO organizations: Reliable – Innovative – Effective.
A professional service partner that is not just an outsource provider but an extension of your business, Real-Info can not only provide support services outside of normal work hours such as weekends or public holidays but can train your staff in your own processes.
Certified CargoWise Practitioners
8 Certified Professionals with the highest level of accreditation in CargoWise

Website
CargoWise Service Partner
Gold Forwarding
Certified Accounting
Certified Integration
Certified Workflow

Languages supported
English, Chinese
Regions of operation
Asia/Oceania
Partner since
2017
Office locations
Qingdao: 86-532-88253596