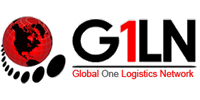 About Global One Logistics Network
The Global One Logistics Network enlists the best freight and logistics companies from around the world. G1LN gives members access to a like-minded network of professional, experienced and reliable Partners who consistently meet the network's exacting standards.
The G1LN management team have been at the forefront of the freight forwarding industry for a combined period of more than 50 years. They are still actively involved within global logistics and know what it is that members want in a freight forwarding network.
G1LN's strict membership requirements only allow first class logistics companies to take part.
Email
Regions of operation
Africa, Americas, Asia/Oceania, Europe, Middle East
Partner since
2015