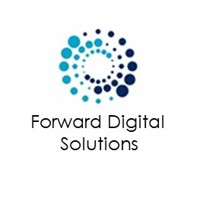 Areas of expertise
Platinum Forwarding
Certified Accounting
Certified Customs
Certified Global Rollouts
Certified Workflow

CargoWise Certified Practitioners
1 Certified Professional with the highest level of accreditation

About Forward Digital Solutions LLC
Forward Digital Solutions (FDS) believes the companies that use CargoWise are some of the most progressive in Freight Forwarding. These companies have the vision to implement an industry-leading software in order to continually improve operational performance and productivity. Based on this belief, FDS takes an integrated approach to each CargoWise implementation that impacts:
People
Processes
Systems usage
We take a results-oriented collaborative approach to projects. Our consultancy understands that the Forwarder is an expert in their market. We combine this 'know-how' with FDS' systems and operational transformation expertise to achieve sustainable results. We support our clients using CargoWise, helping them reach their strategic goals relating to:
Operational performance/quality
Productivity
Customer service
Profit
Please contact us to understand how FDS can support you to achieve your goals.
Testimonials
David provided an exceptional depth of knowledge with Forwarding services.  He was able to review the system process that we have set up and make detailed suggestions for areas that we can focus on for improvement.  David also provided us an example of how we can do a more in depth review of our staff and processes from a desk level process review.  We were able to implement and complete this project and are currently reviewing the findings along with the findings that David was able to uncover.  
UWL - November 2019
David was great to work with and delivered on all the items we requested.  I highly recommend him for anyone else looking to improve their company's use of Cargowise.
New Direx LLC - April 2020
This company knows what they are doing. Very fluent in using CargoWise and speaking its system language. 
Triple B Forwarders - November 2019
Mackson Training came highly recommended and he certainly lived up to my expectations and beyond. Everything we needed to be done was done quickly, timely and efficiently. If he saw something he thought we might need, he mentioned it and all we had to do was approve it and in no time it was done. Most professional.  He made this project so easy for us. We will use him in the future for all our training! He goes above and beyond!
Website
Email
Languages supported
English
Regions of operation
Americas, Europe
Partner since
2016
Office locations
Albuquerque, United States: +1 424-421-9954