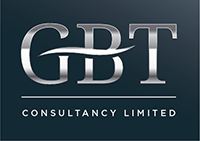 Areas of expertise
Certified Accounting
Certified Customs
Certified Forwarding
Certified Workflow

CargoWise Certified Practitioners
1 Certified Professional with the highest level of accreditation

About GBT Consulting
About Us
We are passionate about converting your goals to trainable process flows, making your vision a reality. We will design and apply tailor made solutions to fit your working methods. GBT specialise in onboarding new customers and improving existing users' efficiency for Freight Forwarders and UK Customs Brokers, from single office Forwarders to SME's to Global Corporations.
We also offer back-end system administration support services, taking away the headache of supporting your users so you can focus on growing your business.
GBT are now an official Zynk partner who provide an automation and integration platform for SAGE One, SAGE 50c, Quickbooks, Kashflow and XERO. This partnership will enable the successful deployment of an interface between CargoWise and the various Accounts Packages, providing seamless integration between operations and accounts.
We are closely following the developments of the new UK Customs software CDS, replacing the aging CHIEF system. With our extensive 25+ years of Customs Clearance experience we are able to provide a seamless transition from CHIEF to CDS along with specialist training on software use and completion of fields using the new codes providing a complete CDS solution that fits your business.
Implementation of CargoWise
Implementing new operational software can be a daunting challenge, but you don't have to do it alone. With our experience in setting up CargoWise, you are in safe hands. There are many time saving features in CargoWise and we can help you identify the features that will most help your productivity and allow your company to grow without needing additional staff.
Solution Design
We specialise in Solution Design for the most demanding of business requirements. Let us work out the details of how to implement your needs within your business framework.
Data Quality
Data Quality is a huge challenge for anyone at any time, but especially when implementing a new system. Our consultants have experience in handling these issues and can offer guidance and implement processes to detect and correct issues before they become larger issues for your customers.
Website
Email
Languages supported
English
Regions of operation
Europe
Partner since
2018
Office locations
London: +447305 350 193