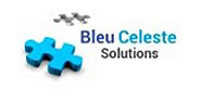 About Bleu Celeste Solutions
Bleu Celeste Solutions effectively offers diverse IT services and solutions to maximize your productivity and minimize your technology hassles. We provide a truly comfortable and trusting alternative as a training partner.
Bleu Celeste Solutions offers highly knowledgeable and comprehensive industry experience to successfully deliver solutions to all types of logistics companies. We strive to motivate and guide your team to acquire a solid and clear understanding of CargoWise by delivering the results you expect, throughout the setup, implementation, training and post-implementation processes.
Bleu Celeste Solutions specializes in Spanish-speaking training. Discover all we have to offer; we're looking forward to serving you!
Certified CargoWise Practitioners
1 Certified Professional with the highest level of accreditation in CargoWise

Testimonials
Sheylla Schulte has been our primary contact with Bleu Celeste. Her expertise and knowledge has been a great asset to have on hand. She has worked to lead our training sessions and assist with any technical issues we have. We are very satisfied with the work provided.
We got all the solutions we needed. Great company and Partner to do business with.
Website
Email
CargoWise Service Partner
Gold Accounting
Certified Forwarding
Certified Integration

Languages supported
English, Spanish
Regions of operation
Americas
Partner since
2013
Office locations
St Petersburg, Florida: +1 (727) 498-5572