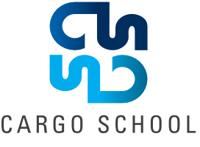 About Cargo School
Cargo School is a training center located in France. They are a specialty cargo trades school run by freight forwarding professionals and educators.
They allow their learners to train for trades in the Cargo sector, in order to integrate a position at the end of their training, including CargoWise customers. Their courses range from Air and sea transits, customs and import/export. 
Cargo School is run by Blue Skills, a recruitment company to the cargo sector and dedicated to placing the best candidates in supply chain positions in France.
Website
Email
Regions of operation
Europe
Partner since
2022
Office locations
France