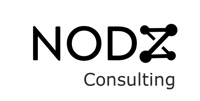 CargoWise Certified Practitioners
1 Certified Professional with the highest level of accreditation

About NODZ Consulting
NODZ is a management consulting firm specializing in the digital supply chain. We pride ourselves on truly understanding the needs of our customers, having a successful and realistic approach to problem-solving, finding customized solutions and building solid relationships to shape the future of the business.
Our CargoWise service offering includes consulting, implementation, integration and support services in all sub-products and the ability to provide global coverage.
Building on our extensive and diverse experiences in the international Shipping & Logistics sector and strong IT project management skills, we firmly believe in a multi-disciplinary approach to better understand the business needs and carry out successful transformation projects.
Therefore, our practice focuses on three main points :
Engaging the right resources to build strong and efficient teams.
Optimizing, streamlining and automating processes.
Designing and implementing suitable and sustainable solutions.
Website
Email
Languages supported
English, French, Arabic
Regions of operation
Africa, Europe, Middle East
Partner since
2022
Office locations
Paris, France