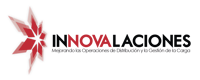 About Innovalaciones
We have extensive experience working with freight forwarding and 3PL operations; we deliver consulting as well as system implementation services with specializations in Warehouse Management Systems (WMS), Transportation Management Systems (TMS) and Order Process Management. As a CargoWise Service Partner, we offer bi-lingual consulting (Spanish & English), CargoWise certified staff to provide services, including System Configuration in modules, and functionalities such as Forwarding, Warehousing, Documentation Customization, CRM & Tariff Management, Finance & Accounting, and Work Flow Set-Up. Additionally, we offer both Project and Change Management leadership specific to your transition to CargoWise.
Contamos con amplia experiencia trabajando con operaciones de freight forwarding y 3PL; realizamos servicios de consultoria e implementacion de sistemas con especialidad en sistemas de almacen (WMS) sistemas de transporte (TMS) y administracion de procesamiento de ordenes. Como CargoWise Service Partner certificado contamos con personal bilingüe (Español e Inglés) certificado por CargoWise, para proveer servicios de configuracion de sistemas en modulos como Forwarding, Almacen, Personalizacion de Documentos, Finanzas y Contabilidad, CRM y Administracion de Tarifas, y Configuracion de Flujo de Trabajo. Adicionalmente ofrecemos los servicios de administracion de proyectos y de administración del cambio especificos a su transicion hacia CargoWise.
Certified CargoWise Practitioners
4 Certified Professionals with the highest level of accreditation in CargoWise
1 Certified Specialist with specialist accreditation in CargoWise

Testimonials
Oustanding service, excellent communication, and support
Excellent knowledge and patience, kind responses, always attending to us. Good Job.
Innovalaciones are deeply engaged with our company and have extreme expertise and knowledge of CargoWise One.
Our CargoWise One mentor was very good and he showed us all about the system that was very helpful for our team.
Excellent attention, presentation and support in doubts. All areas in doubt were presented.
Innovalaciones are good integrators and deliver quality developments.
The Innovalaciones team has been very supportive and have very good experience in what they are doing.  This has been an antitypical year due to Covid-19 and Innovalaciones has been of great support to us in the learning and getting to know the system.  We can 100% recommend them to provide services to go live and to get the best out of CargoWise.
Training successfully completed. Innovalaciones has a very professional team we were very pleased to work with them. We widely recommend to the public to receive training with them.
Website
Email
CargoWise Service Partner
Platinum Accounting
Platinum Forwarding
Gold Integration
Gold Workflow
Certified Customs

CargoWise Business Partner
Languages supported
English, Spanish
Regions of operation
Americas
Partner since
2015
Office locations
Guadalajara: +52 33 3613 3604
Mexico City