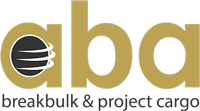 About Atlas Breakbulk Alliance
The founders and owners of the Atlas Logistics Network established Atlas Breakbulk Alliance (ABA) in 2016 as a specialist alliance for Breakbulk and Project Cargo. ABA is a non-for-profit service facilitator and all profits are reinvested in the development of tools and programs for members.
Designed as a top class and exclusive network in accordance with the rules and regulations of the Atlas Logistic Network, ABA only accepts a limited amount of members who are carefully chosen based on their know how of handling heavy lift and breakbulk shipments.
Website
Email
Regions of operation
Africa, Americas, Asia/Oceania, Europe, Middle East
Partner since
2015