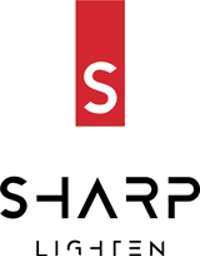 About Sharplighten Consulting Inc.
"The value of technology is not reflected in the technology itself, but in how it serves."
Sharplighten Consulting Inc. is an innovative company founded in 2019, formed by a team of financial, technology, and forwarding industry professionals. With over 15 years' experience in the Freight Forwarding Industry and FMS system development, we deeply understand the gap between "Technology" and "Application", and effectively offer services and solutions to quickly get started on the CargoWise platform to maximize productivity and minimize technology gaps.
Centred around the CargoWise platform, Sharplighten Consulting Inc. offers highly knowledgeable industry experts to successfully deliver solutions to all types of logistics companies using various CargoWise modules, we specialize in mainland China, Hong Kong and Taiwan.
"Making Technology to Serve Business," Sharplighten Consulting Inc. aims to build a one-stop shop of logistic industry business support and consulting.
"技术的价值并不体现在技术本身,而是体现在如何应用。"
Sharplighten 拥有着十余年物流行业开发经验的开发团队,和超过十年中国物流行业从业经验的顾问团队。凭借着雄厚的经验积累,Sharplighten 深深的理解"技术"和"应用"之间的鸿沟,精确地掌握"定制"和"标准"之间的平衡。以旗舰产品 CargoWise One 为应用核心,Sharplighten 所提供的服务涵盖着迁移,部署,应用等每一个实施周期中的详细节点。更为既有的 CargoWise 使用者提供融合,拓展,优化,集成,自动化等高效解决方案。
"使技术为人所用",秉承着这个服务理念,Sharplighten 旨在塑造一名面向中国,专业创新的 CargoWise Service Partner。
Certified CargoWise Practitioners
3 Certified Professionals with the highest level of accreditation in CargoWise

Testimonials
Sharplighten helped arrange such great training!! We do hope Sharplighten can help us with other projects.
Website
Email
CargoWise Service Partner
Gold Forwarding
Certified Accounting

Languages supported
English, Chinese, Mandarin, Cantonese
Regions of operation
Asia/Oceania
Partner since
2019
Office locations
Shenzhen: +86 131 8977 0331