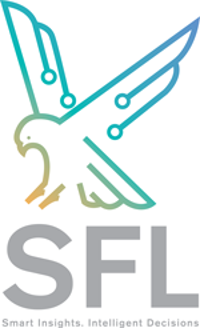 About Soft Freight Logic
SFL - Your Logistics Ecosystem!
Soft Freight Logic (SFL) is an innovative company founded in 2010 that specializes in technology and training solutions exclusively for the logistics industry. Over the last 8 years we have created an ecosystem centred around CargoWise, which has allowed us to perfect our customers' digital experiences. Our current portfolio of services includes our partnerships with WiseTech Global (Service Partner, Business Partner), our proprietary middleware (for connecting ERPs), the CargoTech Alliance freight network & the Logivity Digital Marketing initiative.
Comprised of an ever-expanding team of talented and diligent individuals situated at our offices in the United Kingdom, India, Brazil, South Africa and Sri Lanka, we cater to the constantly growing demands of our customers globally.
As industries continue to transform, logistic companies are engaged in a technology race and our goal is to give you access to a strategic partner that provides tailor made solutions through the fusion of technology & training.
We believe that the services presently offered in the international logistics space are disjointed & our service portfolios themed - Collaborate, Educate & Integrate are carefully constructed through extensive experience across a wide range of businesses to address this gap.
Certified CargoWise Practitioners
9 Certified Professionals with the highest level of accreditation in CargoWise
2 Certified Specialists with specialist accreditation in CargoWise
10 Certified Operators with operational accreditation in CargoWise

Website
CargoWise Service Partner
Platinum Accounting
Platinum Forwarding
Platinum Integration
Platinum Workflow
Gold Global Rollouts

CargoWise Business Partner
CargoWise Referral Partner
Languages supported
English, Spanish, Hindi, Portuguese
Regions of operation
Africa, Americas, Asia/Oceania, Europe
Partner since
2017
Office locations
India: +91 9632022225
Sri Lanka: +94 773219958
Brazil: +55 19 99984 4055
Malaysia
Chile: +56979040226