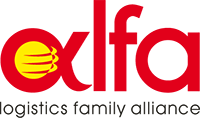 About ALFA Logistics Network
Established in 2015, ALFA logistics network is a non-exclusive global network of freight forwarders and logistics service professionals created by the founders of the Atlas Logistic Network.
ALFA's vision is to build a truly quality member base offering a financially stable environment for independent, small and medium sized logistics professionals. Specialize in Air & Ocean freight forwarding, ALFA members provide comprehensive and competitive logistics solutions.
The ALFA membership continues to grow with over 300 members globally.
Website
Email
Regions of operation
Africa, Americas, Asia/Oceania, Europe, Middle East
Partner since
2015