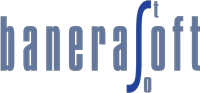 Areas of expertise
Certified Accounting
Certified Integration

CargoWise Certified Practitioners
7 Certified Professionals with the highest level of accreditation
1 Certified Specialist

About Banerasoft Inc.
Banerasoft Inc. is a software development and IT services company that offers specialized technology consulting, engineering, quality assurance, and solution integration to its global customers.
Banerasoft Inc is headquartered in Greensboro, North Carolina and has a main development center in Bangalore, India. Our team offers high performing individuals to deliver high quality solutions.
Testimonials
All project aspects were completed in a timely and professional manner.
Website
Email
Languages supported
English, Hindi
Regions of operation
Americas, Asia/Oceania
Partner since
2018
Office locations
United States: + 1 3367904353
India: +91 9788161422