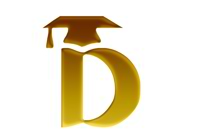 About Diversified Vocational College
Diversified Vocational College is an accredited vocational training institution that offers a professional Transportation and Logistics Technology training program. The college is committed to educating and preparing students to become leaders in the transportation and logistics industry, equipped with the knowledge and skills necessary to succeed in fields such as logistics coordination, warehouse management, and transportation specialization.
The Transportation and Logistics Technology training program at Diversified Vocational College is designed to provide students with a hands-on/know-how approach to learning, where they gain practical experience alongside theoretical coursework. This unique approach ensures that graduates of the program are well-equipped to tackle the challenges of the industry and succeed in their careers.
The hallmark of a Diversified Vocational College education is to provide education and training with a focus on learning by doing so that its graduates possess – and can demonstrate – the technical skills required by their profession. This approach attracts a profile of students who are eager to roll up their sleeves and prepare for success in their personal and professional lives through their studies, extracurricular activities, and job preparation
Website
Email
Regions of operation
Americas
Partner since
2023
Office locations
United States of America