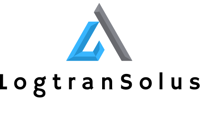 CargoWise Certified Practitioners
1 Certified Professional with the highest level of accreditation

About LogtranSolus
Logtransolus brings years of experience in the international freight forwarding industry and the use of the CargoWise Platform; the combination of both qualifies us to understand our customers' daily challenges better. We support CargoWise logistics solutions to continuously improve operational performance, productivity, and visibility.
Some of the services we provide include CargoWise training, configuration, forwarding, master data, documentation, sales, marketing, tariffs and rates, transport booking, report customization, workflow, and more.

The service is offered on-site and remotely; please feel free to contact us.
Website
Email
Languages supported
English, Arabic, French
Regions of operation
Africa, Americas, Asia/Oceania, Europe, Middle East
Partner since
2023
Office locations
Montreal, Canada: +011 438 878 2106