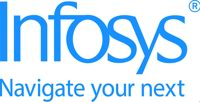 Areas of expertise
Certified Accounting
Certified Integration

CargoWise Certified Practitioners
33 Certified Professionals with the highest level of accreditation

About Infosys Limited
Infosys is a global leader in next-generation digital services and consulting. We enable clients in 45 countries to navigate their digital transformation. With over three decades of experience in managing the systems and workings of global enterprises, we expertly steer our clients through their digital journey. We do it by enabling the enterprise with an AI-powered core that helps prioritize the execution of change. We also empower the business with agile digital at scale to deliver unprecedented levels of performance and customer delight. Our always-on learning agenda drives their continuous improvement through building and transferring digital skills, expertise, and ideas from our innovation ecosystem.

We cross leverage our extensive knowledge and credentials in working across multiple Logistics industry sub-verticals including 3PLs, Ocean Carriers, Railroads, Truckers, and Freight Forwarders to help Logistics enterprises grow their business resiliently. With our considerable industry experience in working with the leading Logistics industry clients coupled with our tools, accelerators, and partner eco-system, we offer a one-stop-shop experience to our customers.

Our service offerings in Cargowise include, Cargowise consulting, implementation, integration, and support services across all sub-verticals within the Logistics industry and an ability to provide global coverage.
Website
Email
Languages supported
English, Mandarin, French
Regions of operation
Africa, Americas, Asia/Oceania, Europe, Middle East
Partner since
2020
Office locations
India
UAE
France
China