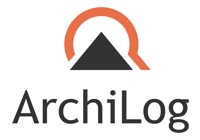 Areas of expertise
Certified Accounting
Certified Customs
Certified Forwarding
Certified Integration
Certified Workflow

CargoWise Certified Practitioners
8 Certified Professionals with the highest level of accreditation

About ArchiLog
We take an operational approach in Customs Compliance and Transport and Logistics Optimisation for industrial and commercial companies

We accompany you in AEO certification process and our Customs Hotline guarantees customs compliance and answers to any questions regarding Customs Compliance.

We are a CargoWise Service & Business Partner, and we can implement CargoWise.

Our assets are:
The relevance of our recommendations
Efficiency as well as flexibility
Support for implementation and back up
Testimonials
Archilog consultants have been providing us with the expertise and advice that have allowed us to save substantial time on the road to implementing CW1. We fully rely on them to ensure a flawless set-up of the solution.
We are very happy with their support and frankly could not have done this without their training and guidance, especially since we were under time pressure and what we liked the most is that they come from our industry and actually understand an issue when we discuss it with them. 
Website
Email
Languages supported
English, French
Regions of operation
Europe
Partner since
2016
Office locations
Paris & Aix en Provence, France: +33 442 923 354