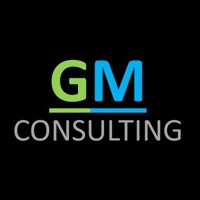 Areas of expertise
Certified Accounting
Certified Forwarding
Certified Global Rollouts
Certified Warehouse

CargoWise Certified Practitioners
1 Certified Professional with the highest level of accreditation

About GM Consulting
GM Consulting has been established to help logistics companies to optimize efficiency and increase their productivity as well as providing management with clear visibility of their business by utilizing Cargowise.

Every logistics customer has their own demands, every country has their own requirements and every Logistics company has their own legacy process, these are the challenges we want to overcome by implementing an ERP system. With more than 12 years in the Logistics Industry, we have enjoyed applying our experience to help clients with implementation, business process alignment and providing training to upskill their staff to become self-sustainable in utilizing the system to reduce future costs.
Testimonials
Gian has been key in enabling the project team and driving through key customization challenges faced by the client.
Lancia Consult - April 2020