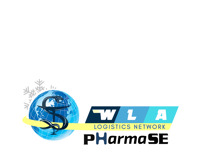 About World Logistic Alliance (WLA) PHarmaSE
WLA PHarmaSE (managed by WLA) comprises of logistics professionals focused on delivering Pharma logistics on the highest level through pharmaceutical healthcare solutions, with experts providing their experience, quality, and technology on a global scale.
WLA PHarmaSE's vision is to provide a globally recognized, ethically-led quality standard for the protection and movement of healthcare products around the world. WLA PHarmaSE has written a guide for the handling of these products through the Good Distribution Practice (GDP). With the adoption of its GDP system amongst its chosen members, WLA PHarmaSE is positioning itself to provide a global system to protect these products, between the manufacturer and the end user.
Website
Email
Regions of operation
Africa, Americas, Asia/Oceania, Europe, Middle East
Partner since
2020