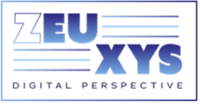 CargoWise Certified Practitioners
3 Certified Professionals with the highest level of accreditation

About ZEUXYS
ZEUXYS's core business includes projects with an international scope that brings high added value and cost savings for companies.  Our team brings over 28 years of project management experience in the pharmaceutical, telecom, banking, retail, logistics, and transport sectors.  With our extensive Supply Chain experience, powered by the Cargowise solution, ZEUXYS consultants support CargoWise Clients with their implementation, deployment and continuous improvement.  Our services include:
Optimizing operational and financial processes
Improving operational and commercial performance
Reducing activities with low added value (double entries, for example)
Securing customer and supplier exchanges
Do not hesitate to contact us!
Website
Email
Languages supported
English, Arabic, French, Italian, Spanish
Regions of operation
Europe
Partner since
2022
Office locations
Marseille, France: +33766464150