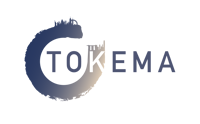 About Tokema Consulting
Tokema Consulting is a hands-on supply chain and global logistics consultancy with consultants coming from the freight forwarding and logistics industry: we know your business.
Our expertise and knowledge of Cargowise One is dedicated to properly implement the solution you need.
Our services are delivered in French and in English.

How we support freight forwarders to increase their profitability and deliver best-in-class services to their customers using Cargowise One:
 Support client's teams to implement Cargowise One in an agile and reduced time-to-market way with our rollout methodology.
 Identify with the client key areas to boost profitability.
 Eliminate tasks and automate freight forwarding processes to improve productivity.
 Support the digital transformation journey and digital solutions implementations to our client's end customers

We deliver our services across Europe but as Cargowise Global Rollouts we also support our customers and drive implementations in Asia-Pacific, Middle East, North America, and LATAM.
Certified CargoWise Practitioners
1 Certified Professional with the highest level of accreditation in CargoWise
1 Certified Operator with operational accreditation in CargoWise