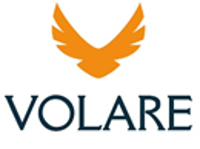 CargoWise Certified Practitioners
1 Certified Professional with the highest level of accreditation

About Volare Soluções
With over 23 years of experience as a service provider in the logistics industry, paired with CargoWise and extensive IT knowledge, we can assist with operational users' needs. Our team of consultants will make the ultimate contribution to your company's success with our tailor-made solutions. 
Our team specializes in leading enterprise system implementation and ensuring business processes are aligned with the CargoWise features.  
We offer a broad range of consulting and support services in software integration, management, and inbound/outbound operations, besides extensive knowledge of Brazilian customs and foreign trade legislation.
CargoWise is transforming the world of international logistics, and Volare will be your best companion throughout this journey.
Website
Email
Languages supported
English, Portuguese, Spanish
Regions of operation
Americas, Europe
Partner since
2022
Office locations
São Paulo, Brazil