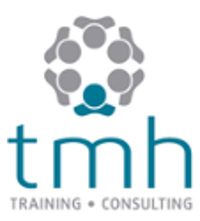 CargoWise Certified Practitioners
1 Certified Professional with the highest level of accreditation

About TMH Training & Consulting
With our 35 years of logistics, freight forwarding and supply chain experience, tmh training & consulting GmbH is able to help you evaluate, design, and implement the ideal one-single-platform solution for your enterprise. Our extremely practical and hands-on approach will deliver the results you expect, in the agreed timeframe, and within the appointed budget.
Our expertise within CargoWise covers the following competencies:
Forwarding ( Booking, Schedules, Orders, CFS)
Customs ( Generic and country-specific)
Workflow (CRM, Process Design, and Process controlling)
Warehouse (Warehouse set-up, and general Warehouse Operations)
Accounting (Receivables, Payables, General Ledger, Cash Books, Job Costing)
***
Mit über 35 Jahren gesammelter Erfahrung helfen wir allen Stakeholdern bei der Analyse-, Evaluierung-, Design- und Implementierungsphase von Single-Plattform Produktivitätslösungen.  Mit uns haben Sie einen praxiserfahrenen und pragmatischen Partner an Ihrer Hand. Wie liefern die gewünschten Resultate im vereinbarten Zeitrahmen und innerhalt des definierten Kostenrahmens.
Unsere Kompetenzen mit CargoWise bedienen die folgenden Geschäftsbereiche:
Forwarding ( Booking, Schedules, Orders, CFS)
Customs ( Generic and country specific)
Workflow (CRM, Process design and Process controlling)
Warehouse (Warehouse set-up and general Warehoue Operations)
Accounting (Receivables, Payables, general Ledger, Cash Books, Job Costing)
Website
Email
Languages supported
German, English
Regions of operation
Africa, Americas, Europe, Middle East
Partner since
2021
Office locations
Stuttgart, Germany: +49 711 98691910