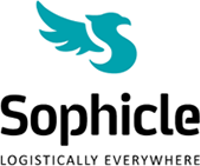 About Sophicle
Unlock the full value of CargoWise with skilled implementation and training support. We take the time to understand your business and develop a customised approach. With Sophicle, you can:  
Optimise your processes. We'll work with your business before, during and after launch to create the right workflows and transition seamlessly to an efficient, integrated logistics system.  
Meet compliance requirements. As global trade grows more complex, don't let your busy professionals overlook potential compliance violations. We'll configure the system and provide ongoing support to ensure your business meets all compliance standards.   
Sophicle's professionals have a track record of success in complex implementations for some of the world's largest logistics firms. Our name comes from the Latin word for "skilled" – see for yourself how a skilled implementation partner can help you get the most out of your technology investment.
Certified CargoWise Practitioners
2 Certified Professionals with the highest level of accreditation in CargoWise

Testimonials
"Highly focused on producing sucessful outcomes for her customers"
Lavinia Tomescu from Sophicle is exceptionally competent with the CargoWise software products, and with most business aspects related to logistics. She is very action-oriented and highly focused on producing successful outcomes for her customers.
Lavinia was ALWAYS there to assist us. She gave us excellent on site training and off site as well. she is extremely knowledgeable about the system and its functions. Lavinia is great to work with.
Both Lavinia and Elena were excellent in assisting me to understand the workflow and showing me how to 'navigate' through the system confidently.
They showed me how to set up G/L, Charge Codes , Clients , Vendors and explained in detail how the 'Revenue Recognition' codes affect my revenue & P&L reports. They assisted with downloading our logo and installing it on various document and assisted with explaining and downloading the remote print programs.
All in all I think they did a fantastic job in explaining the program and it's systems.
Sophicle was a fantastic resource to have during and after our implementation.  Both Lavinia and Elena were knowledgeable about all modules and aspects of implementation and helped guide us through smooth setup of operational and back-end functions of Cargowise One.  Highly recommended.
"Incredibly professional, very knowledgeable and thorough"
Both Elena and Lavinia are incredibly professional, very knowledgeable and thorough. I would highly recommend Sophicle for training and implementation needs.
The Cargowise partner was very professional and gave me the required training to be successful with the program.
Sophicle did a superb job assisting us in deploying the CW customs module at Clasquin.
Their CW knowledge combined with their industry knowledge made Sophicle the perfect partner to assist us in this project. We all enjoyed working with Sophicle, we would not have been able to launch this project as smoothly as we did without them. Though we had been using CW for quite some time, they guided us every step of the way and made this transition totally seamless.
We would hire their services again without hesitation.
Website
Email
CargoWise Service Partner
Gold Accounting
Gold Forwarding
Gold Global Rollouts
Certified Customs
Certified Workflow

Languages supported
English
Regions of operation
Americas
Office locations
Chicago, IL: +1 (847) 281 6982