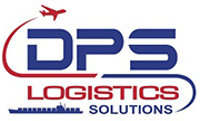 About DPS Logistics, S.A.
DPS LOGISTICS, S.A. is a private company based in Panama. Our company supports international and domestic logistics companies, as well as end users of CargoWise throughout Latin-America.
Our range of services includes:  
Project implementation and management

CargoWise training

Database assistance and management

Business process re-engineering and workflow management

Rate management services

Document, Graphs, and Report customization
Our company offers qualified consultants with career insight, vast knowledge, and a wide perspective of the global logistics industry. Our consultants' experience and work areas include Ocean Carriers; Air, Ocean, and Road Freight Forwarding; NVOCC; Warehousing; 3PL; US Customs; Sales and Marketing; Special Projects; Pharmaceutical and Refrigerated cargo management; Transportation services; Supply Chain; Bonded Cargo; and Free Zones.
Our goal is to bring your company closer to maximizing your profits and optimizing your business process workflow. We achieve our results based on strong communication and collaboration, and by aligning your corporate business strategy with our knowledge of both CargoWise and the Logistics Industry.
Certified CargoWise Practitioners
1 Certified Professional with the highest level of accreditation in CargoWise

Website
Email
CargoWise Service Partner
Certified Forwarding
Certified Integration
Certified Workflow

Languages supported
English, Spanish
Regions of operation
Americas
Partner since
2013
Office locations
Panama City : +507 6678 6470