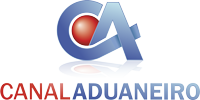 About Canal Aduaneiro
Canal Aduaneiro is a Brasilian consultancy company specializing in foreign trade and tax issues. It was founded more than 10 years ago. Besides CargoWise training and implementation, we assist our clients in a broad range of issues such as tax intelligence and customs costs. We highlight specially our expertise in SISCOSERV, a Brazilian government obligation related to imports and exports of services.
Our training library includes an e-learning platform with more than 200 hours of recorded classes and 70 courses regarding Brazilian customs compliance.
Canal Aduaneiro has provided consulting and training services to over 500 companies, including industries, importers, exporters, customs brokers and freight forwarders.
Certified CargoWise Practitioners
1 Certified Professional with the highest level of accreditation in CargoWise

Website
Email
CargoWise Service Partner
Languages supported
English, Spanish, Portuguese
Regions of operation
Americas
Partner since
2018
Office locations