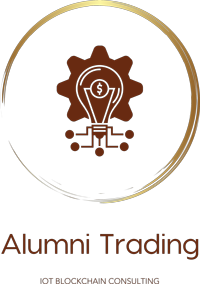 About Alumni Trading
Alumni Trading is a consultancy firm founded and developed on the back of 20 years of experience in logistics and in line with the rapidly advancing 4th industrial revolution.
Alumni Trading is expertly placed to manage the modernisation and tech adoption of logistics clients to achieve effective digitisation.
Our services are delivered by combining the power of CargoWise with independent expertise, and an understanding of the intricate processes required to re-engineer efficiencies within your supply chain network.
Alumni Trading enjoys a collaborative approach to implementation and specialises in the following areas (not limited to):
Set-Up & Maintenance of Workflow, Document customisation, System Configuration
Operator Training: Forwarding, Customs, Warehousing, Transport, Liner & Agency
Customer Relationship Management & Tariff Management
Finance and Accounting
Track & Trace
Our specialist consultants look forward to unlocking the future and embracing the development potential within your company. Follow the web link for further company information and service offerings. 
Alumni Trading: Reliably developing and innovating, with passion, in logistics.
Certified CargoWise Practitioners
1 Certified Professional with the highest level of accreditation in CargoWise