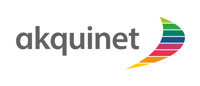 Areas of expertise
Gold Integration
Certified Accounting
Certified Customs
Certified Forwarding
Certified Global Rollouts
Certified Warehouse
Certified Workflow

CargoWise Certified Practitioners
5 Certified Professionals with the highest level of accreditation
1 Certified Specialist
1 Certified Operator

About akquinet Business Consulting GmbH
Logistics has always been a key focus area of the AKQUINET group. We are driven by our clients business processes and business requirements - rather than taking a technology-based approach. Our team has strong expertise in transport and logistics, especially with CargoWise, and supported many implementations and roll-outs of complex projects. With our comprehensive knowledge and experience in data management, our team also supports Integrations and BI-Solutions to improve processes for all participants in the supply chain.
We have accumulated more than 30 years of experience with CargoWise and our experts provided that knowledge on CargoWise projects to more than 50 European small-, medium- and big-sized, globally acting freight forwarding and logistics companies. Our key to successful implementations is a solid project approach combined with deep knowledge about the industry, data literacy, and how to integrate the new system into the existing client-environment. Based on this holistic approach and expertise we have been awarded the highest partner status in several competency areas by WiseTech Global.

akquinet business consulting GmbH is a member of akquinet AG, a group of companies with more than 950 employees covering a wide range of IT services, including IT solution and process consulting, IT project management, managed service provisioning, data center services, and software development. AKQUINET also provides Java and .Net technology solutions for web service development, HTML design, and mobile app development.
Testimonials
Great Partner that has excellent knowledge of local requirements!
Akquinet was instrumental in the system rollout for our Germany offices. They were professional and helped guide us towards best practices which made sense for how our German operation runs.
CW1 was a totally new experience for our team and quickly showed us, how many features it has to manage the full range of logistics worldwide. Mr. Nils Mueller from Akquinet business consulting GmbH implemented the required workflows for us as event logistics company and contributed with his CW1 experience to make it even better as required for our needs. Everything has been set up as we discussed, and even more than we asked for. Sure the software has more tools and options than we need, but with the right Service Partner, like Akquinet, it can become the software you need, for all your accounting, logistics, consulting, and project management.
We really appreciate the help and support we received from Akquinet consultants during the long project time. They were always helpful and available, well prepared, and skilled. It was a pleasure working with them.
The team of akquinet that guided Cargo-Partner through the CargoWise implementation (Nils Müller, Parnian Lahouti, Xaver Franke, Joel Rohr) has done a great job so far. They are all very competent with extraordinary system knowledge in freight forwarding and able to find solutions for company-specific settings/issues.  akquinet has high-level communication skills and is flexible and cooperative.
Excellent service, which I would recommend.
Website
Email
Languages supported
English, German
Regions of operation
Europe
Partner since
2015
Office locations
Germany: +49 40 88173-4401