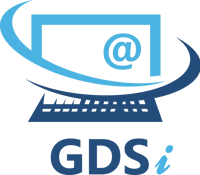 CargoWise Certified Practitioners
1 Certified Professional with the highest level of accreditation

About AGDSi Ltda
AGDSI was formed by professionals with over 22 years of experience within the Logistics Industry.  We have extensive experience in working with big corporations to help them fulfill their operational needs.  We focus on Design, Architecture, Implementation, Support, Integration, and Development of CargoWise and adjacent solutions and processes which include technical and non-technical tools that can deliver value to any operation.
Following the latest marketing tendencies and the best practices, we have participated in several global deployment projects in different locations which included the full cycle of the operational process, and where additional interfacing and development were crucial.
Our fields and countries of expertise include:
    * Expertise using eAdaptor or tailormade development to produce a variety of data formats that will permit the communication between systems and data transmission through security protocols.
    * Internal accounting from CargoWise: withholding tax solutions developed for Brazil, Argentina, Chile, and Mexico. Electronic invoicing for many locations throughout South America, Korea (HiWorks), and China (Golden Tax) as well as Mexico.
    * Financial compliance: interfacing with government authorities to produce required year-end interfaces, quarterly reporting, Automatic Exchange Rate Importing, Payment Slip generation from the system (Boleto), CNAB File Production, and more.
AGDSI is here to streamline your operation with excellence and support your growth in the logistics industry through CargoWise.
Website
Email
Languages supported
English, Portuguese, Spanish
Regions of operation
Americas
Partner since
2021
Office locations
Sao Paulo, Brazil: +55 11 31361041